Although it would probably help the Dolphins if we lost that game, there was an awesome, funny feeling when we scored on that crazy trick play.  So I thought I'd open up a column here for us to discuss it.  We won't be forgetting this play anytime soon!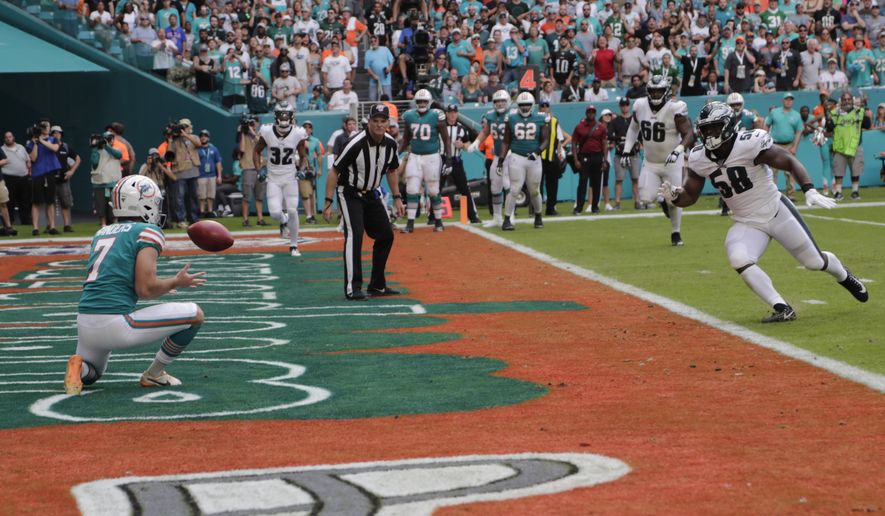 First of all, I don't even know if you call this a trick play.  I mean, it was certainly a whacky, never-seen-before formation.  But the play itself was simply a QB rolling to his left and tossing the ball a few yards.
The formation threw off the Eagles from the get-go, and it's puzzling why Doug Pederson didn't call a timeout.
Our execution was flawless.   Unlike this similar attempt a few years ago:   https://www.youtube.com/watch?v=wGNr3Yef-2A
Christian Wilkins (who was actually lined up as the WR on the right side!) laughed at the Eagles afterward:  https://www.12up.com/posts/video-dolphins-christian-wilkins-caught-laughing-at-eagles-after-successful-trick-play-01dv3x608v26     He needs to tone it down, because that should have been a taunting penalty.
So…let's discuss this play.  I love it so much!
I'm not certain of the formation rules.   I still get confused when they call an illegal formation because the tackle wasn't covered, and I never understand that one.  Apparently, however, our formation was fully legal.  I don't know why, but we'll take it!
Reader Sean sent this photo.  I saw this picture last night and didn't realize the fan in the middle is Brent Grimes!