All things considered, the Dolphins made a great choice in picking lineman Ja'Wuan James. There were two prevailing theories out there, both incorrect, about what the Dolphins should have done when their turn fell at #19.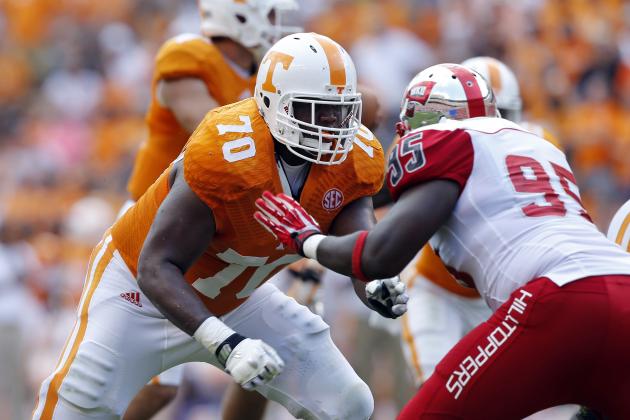 One incorrect notion is that we should have traded down. "They" say James would still be available later in the draft, and we could have gotten another pick for our 19. James MIGHT have been available later, but there would be no guarantee. We desperately need O-linemen because Jonathan Martin ran away and because the Dolphins kicked Richie Incognito off the team for teasing his friend. So we need linemen, linemen, and linemen. Better safe than sorry. Now we have our first lineman.
The other incorrect notion is that we should have taken the best player available, including a linebacker or a defensive back. Again, this is dead wrong. Yes, we can certainly use an upgrade at those positions, but we don't need to fill holes there. We have 2 starting safeties and 2 starting corners. We have 3 or 4 starting linebackers. We have only 2 starting offensive linemen. 3/5ths of our line is incomplete, and some alleged Dolphins experts and not-too-bright fans think we should draft another linebacker? Just because Mel Kiper says they are the best available?
Look at last year. We needed offensive help tremendously, but instead we chose Dion Jordan. We traded up to get him. We gave away draft choices in order to draft a third-string benchwarmer. No more of that nonsense. Let's hope new GM Dennis Hickey has his head on straight. So far, so good.