Hard to believe that a quarter of the season has come and gone already.  As we grade the various positions, we tried to take into consideration certain areas like production and stats, as well as intangibles.
Normally these grading charts end with the coaches, but we choose to begin here.
Coaches: C
We'll give the staff an A+ for an excellent game plan vs. New England, but then two F's in a row drop their grade much lower. Joe Philbin's inconsistency, poor decisions, distractions, and more, did not help matters at all.  Interesting rumors developed about Dawn Aponte and the front office staff, too, which didn't help.  If Philbin is a bad coach, then the front office needs to help him, not cause him further problems.
Quarterback: C+
Sorry, Ryan Tannehill, but having great stats against a brutally bad Oakland defense doesn't win you many points.  Just like getting killed against a good Bills defense, to be fair, doesn't lose you points.  You did okay against New England and not so hot against KC.  Keep the ball on the read-option more often, and you can get this grade up.
Offensive line:  B+
They had their bad moments, but you have to compare this to last year and note the improvement.  Albert and James are the cornerstones of a line that will only get better when Pouncey returns.  We love the play of Samson Satele, stepping up after so many other guys we auditioned bombed at center.
WRs:  A-
Mike Wallace is productive, and rookie Jarvis Landry is getting open.  We were all pretty excited to get Gibson back this year, but he has been a non-factor because so many other guys are stepping up well.  Look for Gibson to get far more involved as the opponents key in on Landry and Wallace more and more.  We were tempted to give these guys an A+, but Brian Hartline's stupid golf putt really hurt more than most fans realized.  After pinning KC deep in their own zone all day, Hartline decided that he wanted Caleb Sturgis to kick off from his own 20.
RBs:  B+
We won't be hypocrites and say that we knew Lamar Miller would do well.  We didn't.  We were not confident about him.  He proved us wrong with his running.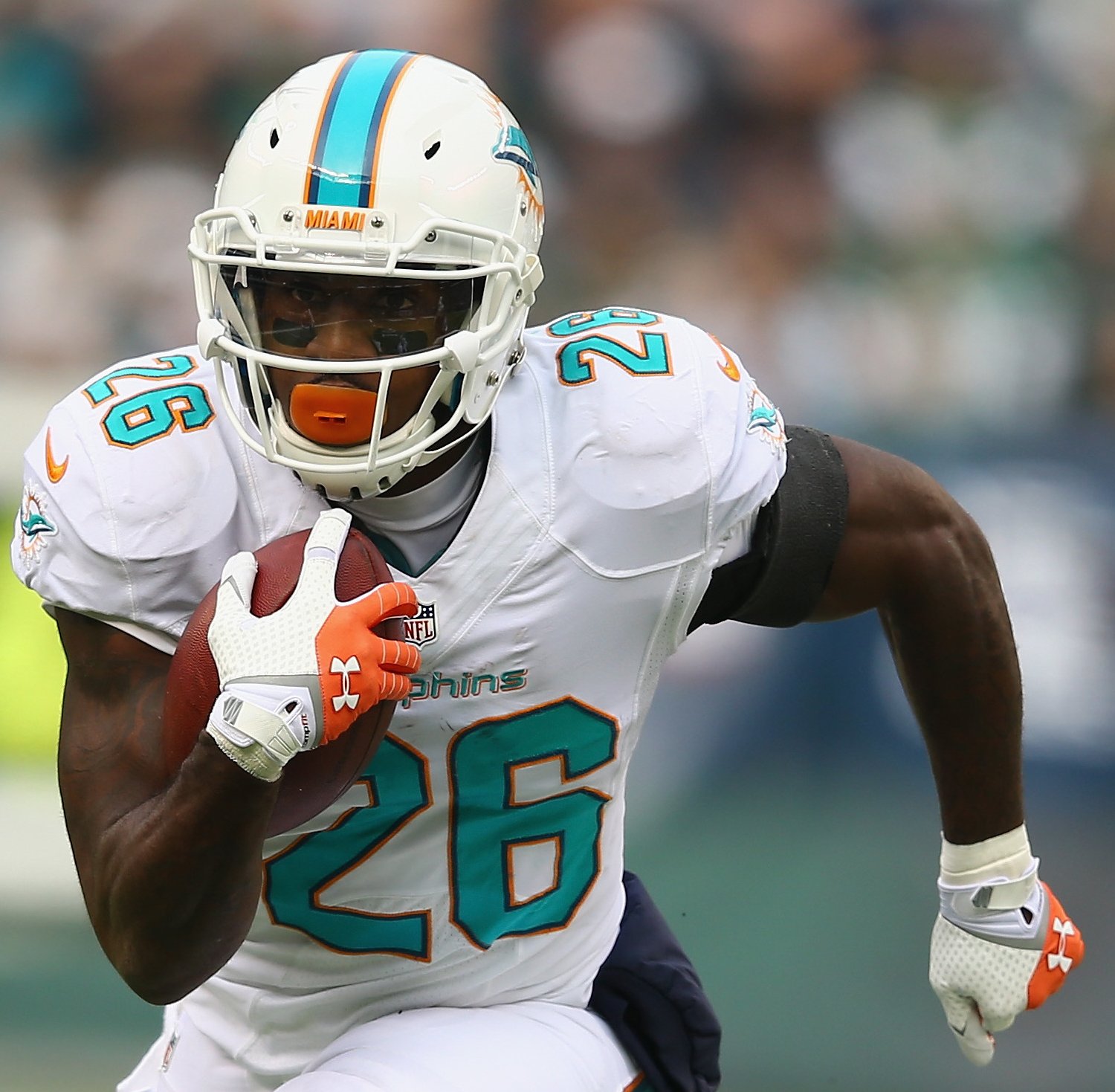 His two costly fumbles cost this group an A, but at least we won in BOTH games in which he coughed it up.  Moreno will be back in October, and that can only help.  Daniel Thomas was a welcome addition back.
Defense and Special Teams Report Card Coming Soon.