Back in January, before the ink on his contract was dry, I was one of the few Dolphins writers who told you why it was a mistake to hire Adam Gase.   More on that later.
But first, I have to tell you why I'm doubling down on my assertion that Gase isn't good.   And today we saw two hugely important reasons.
ONE, he blew the game.  We'll get to that, and I'll break it down.
 TWO, he made things worse after the game, by stubbornly foisting Ryan Tannehill upon us.
When asked if he considered benching Tannehill, he stubbornly said no.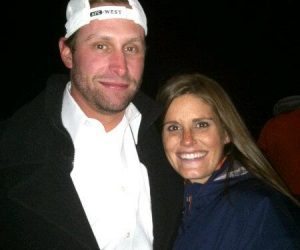 He stubbornly said that Tannehill is going to start every single game this season.   Not even Bill Belichick says that.   Who says that?   Who is so obstinate and so stubborn that he would rather see his own team lose than make a change?   This kid Gase has to go.
We have to start with the game plan, and more specifically Adam Gase's play calling.   It was atrocious.
It's like the man wasn't looking at the field.  Play after play after play, he kept calling a 7-yard straight dropback pass.  Never mind that our line was banged up.  Never mind that the lowly Titans were sacking us left and right.   Never mind that our QB is incapable of simply taking a step forward to avoid a rush.  Virtually ALL of Adam Gase's play calls were NOT working, but he stuck with it anyway.
In our Dolphins Truth chat room, we were screaming for a read-option and let Tannehill keep the ball.   We were screaming for a rollout.  A bootleg.  Anything.   Anything other than a straight dropback pass.   And no matter what we screamed for, guess what we got?
Tannehill did us no favors by taking all those sacks.   The guy has zero internal clock.   Or if he has one, it's set on 7 seconds when it needs to be set on 1.5 seconds.  He gets buried alive, and to the uneducated eye, it always appears to be the line's fault.  But when you've had FIVE YEARS' experience with a bad line, you have to know what's coming.  In an ideal world, you can say rely on  teammate to do his job, but it's not a perfect world.   Dolphin linemen get burned (often), and so the QB must adjust.  STEP UP to avoid a sack.   It's that simple.   We saw Mariota do it a dozen times today.
When the head coach and play caller sees this occurring week after week after week, and still calls the same play?   I'm sorry, but that's on the coach.  Calling the same garbage plays continually and hoping for a miraculous difference?   You know that's insanity.  What on earth could Gase be thinking?  He changed up nothing and made zero adjustments.
He watches Ajayi catch fire, and then he benches him.   He watches our hurry-up offense do good things this year, but he refuses to use it.   He watches good things happen when Tannehill rolls out, but he calls for ONE rollout all day long.
And then after the game, when he finally has a chance to own up to his horrible decisions, he makes yet another one:   He announces that all the fans and reporters and announcers are wrong and that he is right:   he announced we are stuck with Tannehill.
On the other side of the ball, Gase has already proven he cannot handle the defensive responsibilities that go along with head coaching duties.  We can't stop the run.  Even when we know it's coming.   We were lucky to catch the Seahawks when they were rusty and only scored 12.    Other than that, we cannot stop anyone.   Including 4th string QBs, journeymen bums, rookies…it doesn't matter who we play or what style plays they run at us…we cannot stop anything.
We haven't come close to a turnover in weeks.   Did we even touch Mariota today?  No QB will throw interceptions (except Tannehill) if he gets no pressure.   It was a disaster today, it really was.   And it all comes down to Gase's decisions.
When Gase was running the Bronco's offense, they got blown out in the Super Bowl, as he had zero answers for the Seahawk defense.   Then the Broncos fired head coach John Fox.  It was time to hire a new head coach, and the Broncos did not promote Gase.   The people who knew Gase better than anyone knew that he was not able to be a head coach.   So they let Gase walk, hired Gary Kubiak, and won a Super Bowl sans Gase.  NFL experts realized that Gase wasn't head coach material, but Stephen Ross was duped.
He was duped into hiring a blind dud who says that Ryan Tannehill is his starter no matter what.
I invite you all to click here and review my column from January.  God, I hate being right.