Dolphins Truth has been waiting for the dust to settle before writing this latest article about all the recent cuts, signings, and other news.
While some media outlets were writing about Mike Wallace getting traded weeks ago, it didn't happen until today.
And what about all the rumors of Charles Clay signing with the Bills?
Or how about NBC reporting that Dolphins TE Jordan Cameron is secretly heading back to the Browns.  Where do these guys come up with this nonsense, and how do they have the nerve to report these rumors as fact?
We at Dolphins Truth think it's better to wait a minute, examine the facts, and then report on what is the Truth, not just a bunch of assumptions and guesses.  As it turns out, the Wallace rumors were true; the Clay rumors were not.
One assumption that did come true was the signing of Ndamukong Suh. (That is the first and last time I'm going to look up the spelling of that name. From now on, he is called Kong in my book.) This was a great signing, and Suh will truly spread some fear among opposing offenses for years to come.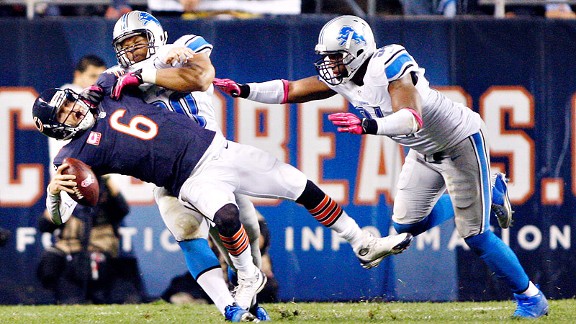 Did the Dolphins overpay him? Who cares…it's not our money.
The guy is a beast, and it will be great to have him on this team.
On a side note, did you see the laughable press conference when he stated his reasons for coming here? All the silly nonsense about tradition and a great organization, a great coach etc.
Let's face it, he came here for the money and–on top of that–because Florida has no state income tax.
In Florida, the state takes $0 from Kong's $120 million.
If he played in California, the state would take more than $14 million, for example.
Let's not fool ourselves. Kong is here for the same reason Jared Odrick signed with Jacksonville. No one signs up to play for an awful head coach unless it's for the money.
Speaking of Odrick, I would prefer if he would have stayed. I will never forget the way he yelled at Joe Philbin on national TV. The guy had spunk, and he produced results. I think he was mis-used by Philbin/Coyle or he would have been far more productive.
The same goes for Randy Starks, who I believe will be missed more than Odrick.  Coyle/Philbin do too much situational substitutions, and it hurts our defense every single week.  Starks is considered a rush stopper, but that does NOT mean that you have to take him out on every single passing down. He's a skilled bull-rusher, and that adds value to the line on 3rd and long.
The Dolphins were among the league's worst teams when in came to stopping an opponent on third down. Randy Starks was on the bench on most of those third downs, watching the other Dolphin defenders allow a first down.
You'd think that eventually, Philbin would learn from his mistakes, but he never does. You know the Philbin philosophy by now: Why change the system when the current system is failing so consistently on its own?
Today we picked up speedy Saints reveiver Kenny Stills in a trade for Dannell Ellerbe. Remember last week when all the media were reporting that Ellerbe was (or would be) cut? Those reports are absolutely false, and it proves that the media will report on any old guess or rumor. Instead of cutting him and getting nothing, we got a great WR with a lot of upside.
Immediately, talks about trading Mike Wallace arose again, and then in an instant, Wallace was gone.  This is a grossly terrible move.  He has double the touchdowns of any other Dolphin.  Our fastest WR.  Our most experienced WR.   All because he wanted the ball more, he is gone.
Management refused to listen to the smart fans.  Refused to listen to Tannehill.  Refused to listen to Wallace himself.  Instead, they listened to Clueless Joe, who we understand called the shot on this disgusting deal.  The days of a non-exciting Dolphins offense are back for sure.
Stills replaces Hartline. But we still haven't replaced Gibson.  And now we need to replace Wallace, our best scoring threat.
Speaking of our best players going to play for other teams, Reggie Bush is visiting the Patriots, which will be terrible news for the Dolphins if he signs.
Cornerback Brice McCain was an interesting signing. It's great to have him, and he can immediately fill in for the retired Cortland Finnegan. I am pleased that the Dolphins brought him in, because our other corners have not proven themselves, and I don't think they ever will.
Shelly Smith was cut. Not a great loss, but I don't want to jettison too many offensive linemen. We are weak at that position, and losing Smith and Nate Garner deprives us of some depth.
Philip Wheeler never panned out, but he wasn't horrendous either. It's not his fault that Coyle constantly asked Wheeler to cover WRs and tight ends. That being said, Wheeler never produced a big play when we needed him most, and our Wheeler memories are mostly negative. If we want an average linebacker, we can stick with Jason Trusnik and pay him a lot less money. Wheeler played average while he was expected to excel. It was not a productive couple of years for him.
Did you see Joe Philbin's interview after the Suh signing? Philbin is so dry and downcast, no matter what is going on around him. A reporter asked Philbin about how to use Suh, and Philbin immediately went into his boring tales about "we'll have to take a look at that, etc."
No, Joe. Here is the answer: "We are going to use him every single down. Period"
It really hit me that Philbin doesn't know how to use his men, See our Starks comments above. Joe thinks that the system is more important than the players.
If he thinks Suh is a good run-stopper, he will take Suh out of passing situations. That will help the opponent. It's just the way Philbin operates.
We've all heard his nonsense talks about down-and-distance and Kodaking and "they were the better team today," and "I put us in the best position to win" etc. But have we ever heard…just once…Philbin say anything along the lines of "I just put Cameron Wake out there and let him get after the QB"
He never talks about the grit and skills of his players. He says the same nice-nice stuff about his stars as he says about the 4th stringers. in other words, he thinks his coaching is more important than letting the players do their job.
He was talking about Suh the same exact way he was talking about signing Jason Fox. The guy has no idea of how to use his tools.