Oh boy.   Where to start.
THE GOOD:
Reshad Jones had a great game and was all over the place.  I noticed myself, and I was pleased that Adam Gase singled Jones out as a top performer on the day.
Matt Darr had some effective punts, and he was a true weapon on his one and only punt in overtime.
The offensive line couldn't get much going in run support, but they gave Tannehill time mostly all day in the passing department, even when we were forced to use a third-string center and when Ja'Wuan James got benched.
The WR corps all played well.  A couple of nice TDs by Landry and Parker especially.
THE BAD:
Gotta start off with Ryan Tannehill and some of his awful habits.  The first pass ever thrown in Hard Rock Stadium was right into the waiting arms of Jamar Taylor of all people.  Taylor had never intercepted anyone in his career until Sunday.  Tannehill threw into tight coverage and paid the price.  It was simply an awful throw.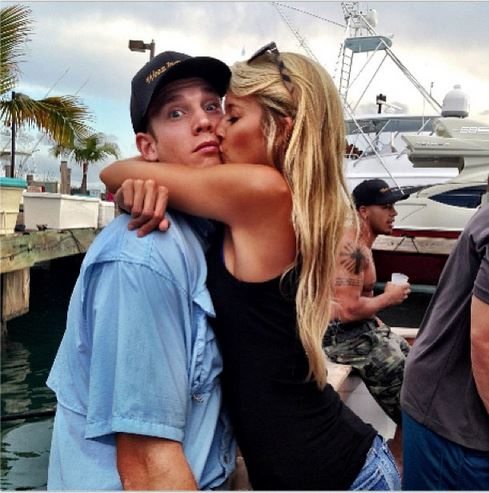 When the game was on the line later, Cleveland began sending blitzers right at Tannehill.    They weren't disguising it either…they had both safeties creep up and get on the line of scrimmage.  But Tannehill never saw them.    His lack of vision and awareness is almost impossible to believe, except we've all seen it before.    You must be very fast and very sharp to throw before the blitzers get there, but we see opposing QBs do it week in and week out against us.   It can be done.  But Tannehill doesn't do it.
As I've pointed out many times, Tannehill's worst mistakes–his critical fumbles and horrible passing decisions—always come from his non-blind side.   The safeties I'm talking about lined up on top of our right tackle, and Tannehill didn't even glance over before the snap.   Just awful.
The defense gave up 17 points to one of the worst offenses in NFL history, and it should have been 26 points if they had a kicker.  Xavien Howard dropped an easy interception TWICE (once when it bounced out of his hands, and then again when he composed himself, had it in his hands, and knocked it off his own chest).   Unacceptable.
A couple of costly offsides penalties on Cleveland's late touchdown drive.  Do we really need that extra inch and extra split second to beat a 4th string QB?    We needed to show a lot more poise.
On Cleveland's 2-point conversion, Isa Quddus was draped all over his man but made no effort to jar the ball away once it floated into the WR's arms.   Very frustrating.
Ju'Wuan James got smoked late in the game on those costly three-and-outs.    I am proud of Adma Gase for benching him.  Let it be known that our new coach does not suffer failure.
The offensive coaching isn't getting enough done.   We watch Cleveland's backup QBs rollout and bootleg all day long and have great success.   The Dolphins, on the other hand, continually drop Tannehill straight back.   Good things happen when he rolls out, bootlegs, or QB draws himself.   But for some mystifying reason, we only try that stuff once or twice.    Dolphin coaches have a recent history of not learning from their mistakes…but it's more frustrating when they don't learn from their success.   They see Tannehill catch fire when he runs the ball, yet they refuse to allow this more often.  Baffling.
The Ugly
We lost Anthony Steen to injury, along with Brandon Albert.    Both will be very doubtful for our 72 hours from now.  We're gonna have to dig deep into the depth chart to patch together a line.  Fast.