After the Patriots got caught in the Deflategate turmoil, owner Robert Kraft said that they would accept whatever punishment the NFL handed them.
That turned out to be the biggest lie in the NFL since Bill Parcells said he would not trade Jason Taylor, and then traded him to the Redskins.  The 2nd biggest lie since Nick Saban said that he was not going to Alabama.   Why do all the big lies involved Dolphins management?
Anyway…
When the wife beaters, steroiders, murderers, and other various potheads are suspended by Roger Goodell, they take their punishment like a man and disappear for a few weeks.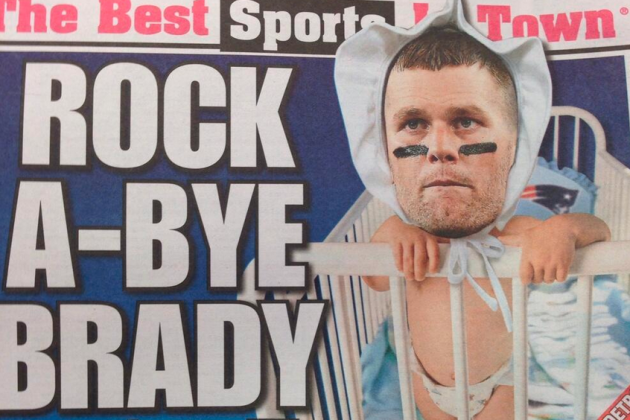 When Tom Brady is punished by Roger Goodell, well…it's a different story.  A story that just won't go away.
The commissioner has the right to punish players.  Period.   Case closed.   End of argument.
Why is this so difficult for Brady to accept?  More important, how on earth can some idiot judges take Brady's side?
In other news, Brian Hartline was cut by the Browns.   How soon before the Jets or Patriots snag him?